A Jewish "anti-racist activist" and a member of Jewish Voice for Labour are part of the line-up at a meeting to dismiss the antisemitism of Jeremy Corbyn and company. Guess when it is scheduled for.
You can say we took care of things in Mary's house yesterday. Enjoy the ants, Mary.
With the upcoming Liverpool stage show of George Galloway and Red Ken Livingstone, what kind of drinking game will we play?
Most Israelis I've spoken to support a two state deal, and not for the reasons you think.
Some good news from the UK, with an infamous hater kicked out of the Labor party for offensive comments and posts
Labour MPs have been advised not to push for Hezbollah to be banned in Britain because party leaders want to "encourage" the terrorist group "down an effective democratic path".
The only "peace" that can happen in 24 hours is the "Peace of Islam" if Jews lie down and submit to Muslim law and Dhimmitude.
Is there a home for a Jew and a Zionist in the UK's Labour Party?
Former leader of Oxford University Labour Club describes how the club turned a blind eye to anti-Semitism in its ranks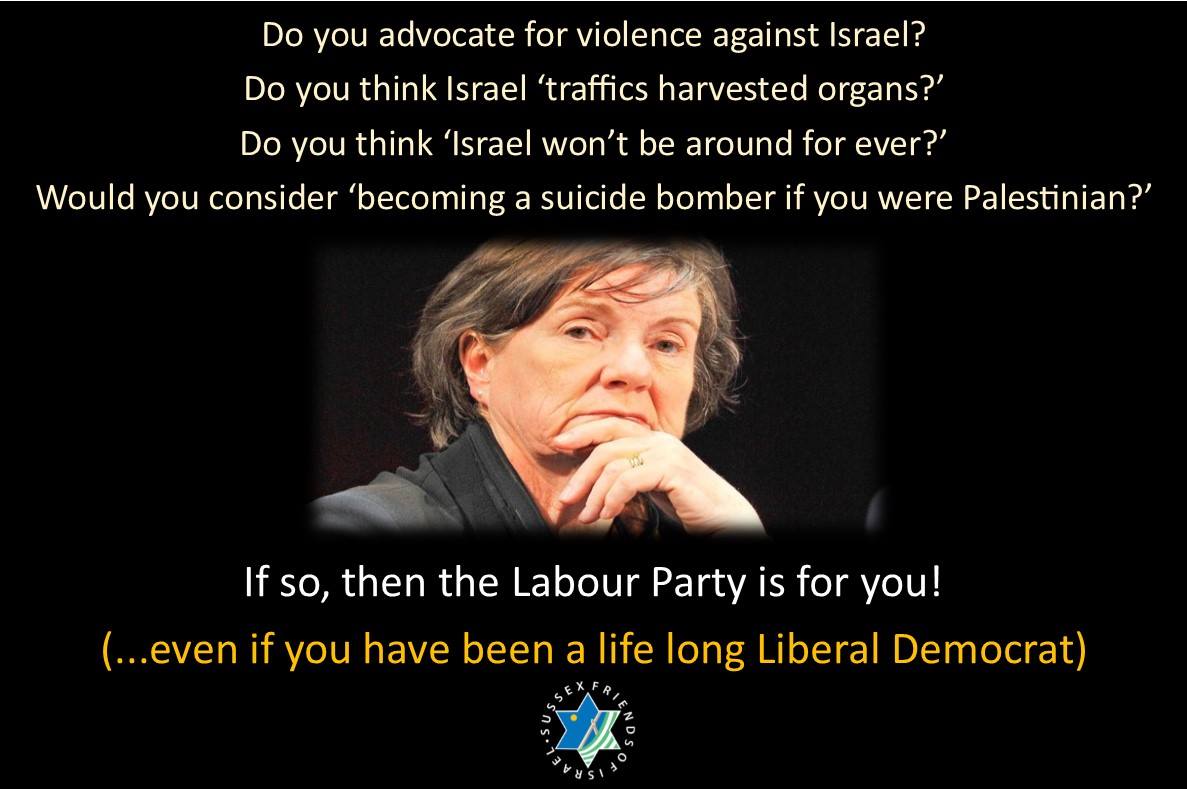 I'm sure she'll be as happy as a pig in mud over there.
UK's Labour Party hoping to follow the Liberal Party into electoral irrelevance by hating Israel as much as they can.
Labour leader Ed Miliband: do you support Israel or BDS against Israel?