Globes reports on a new tourist destination for Israelis
North Korean leader Kim Jong-Un reveals how he got The Interview pulled from theaters
Reader Gidon asks what is wrong with him. Besides the obvious.
The first rule of "fact-checking" is to fact-check yourself
Reader Gidon talks rebranding
Reader Gidon suggests some working titles for the authorized Barack Obama biography
These photos taken from Iran get the Israellycool treatment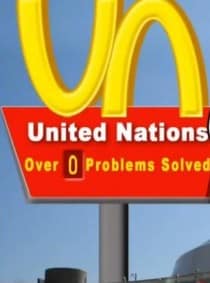 What is evil, decrepit and smells like peanuts?
A fascinating look at the big bowl of nutty that is North Korea
Kim Jong Il. But now he's dead