Exclusive video footage of how Hezbollah plans to work around UNIFIL's renewed mandate.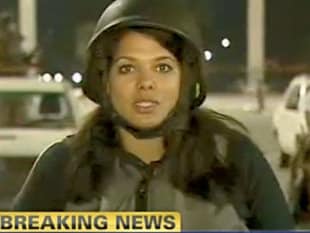 Insidious Sara strikes again.
If I don't know what it is, it must be a Zionist spying device
The real story behind a photo
It would appear that a very large "secret" weapons dump of Hezbollah has gone bang.
The Israeli government is set to vote on a withdrawal from the village of Ghajar.
Despite the hot weather for this time of the year, it looks like there will be a freeze.
38 Nobel peace prize laureates have slammed academic boycotts of Israel.
Israeli Foreign Minister Avigdor Lieberman reportedly said US President Barak Obama is trying to force a solution on Israel.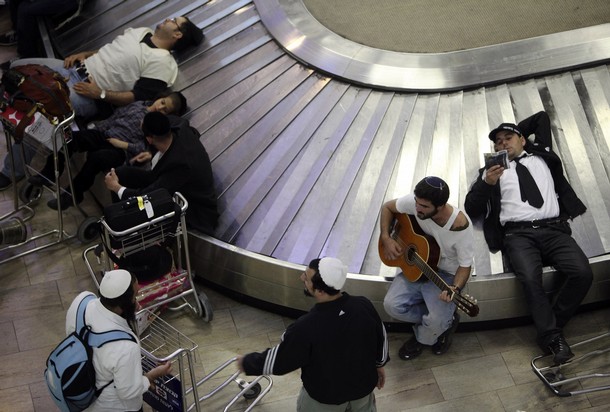 While many of you wake up to the sound of your alarm clock, rooster or children, residents of southern Israel have grown accustomed to waking up to the sound of the Color Red alert.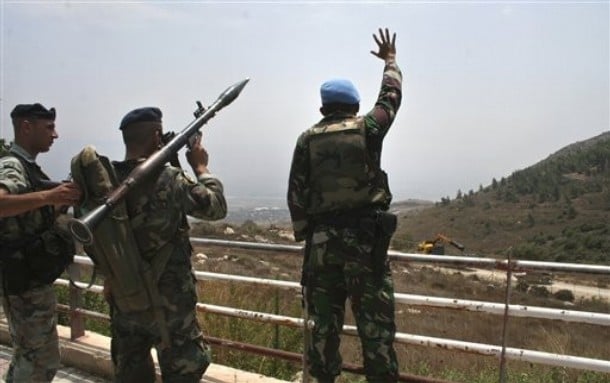 UNIFIL yesterday issued an official statement supporting IDF claims that LAF forces shot Israeli soldiers operating within Israeli territory, thus violating the internationally recognized Blue Line.
Israeli officials have stated there was no choice but to agree to cooperate with the UN flotilla probe, but stressed we would not allow the committee to interrogate Israeli officers, civilians, or soldiers.
Chief PA Negotiator Saeb Erekat has denied an Al-Hayat report claiming that PA President Mahmoud Abbas is willing to carry out a land swap for 2.3 percent of the "West Bank" to allow Israel to maintain some settlement blocks, in exchange for territory south of Hebron, and is also willing to allow the Western Wall and the Jewish Quarter in the Old City of Jerusalem to remain under Israeli sovereignty.