The following two tabs change content below.
An Aussie immigrant to Israel, Aussie Dave is founder and managing editor of Israellycool, one of the world's most popular pro-Israel blogs (and the one you are currently reading) He is a happy family man, and a lover of steak, Australian sports and girlie drinks
Latest posts by Aussie Dave (see all)
Going over my backlog of foreign press photographs, I happened across this one of one of George Galloway's Viva Palestina members, described as an "international peace activist."
Does he look familiar?
The last time we saw him, he was "gesturing" in a radically different way.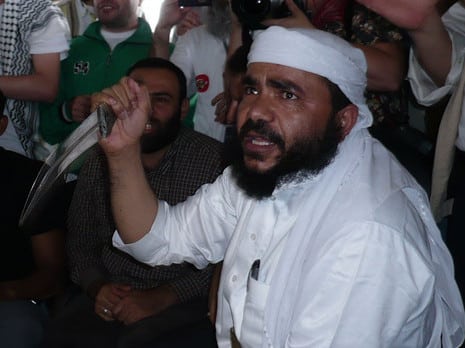 International peace activist?
(hat tip: Vicious Babushka)