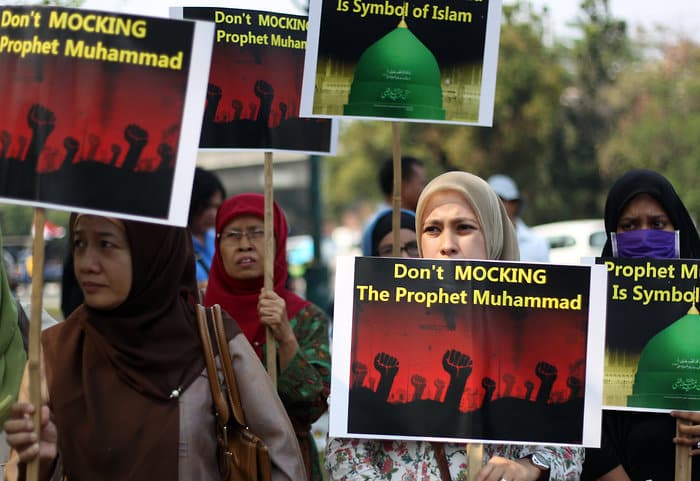 But is it ok if we mocking your English?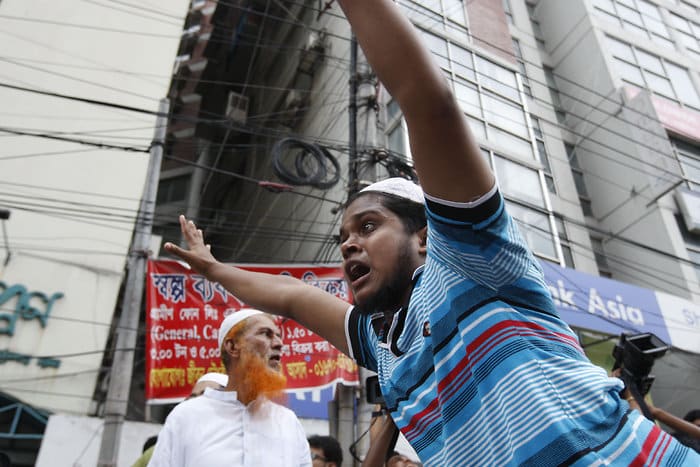 Not since Zipper BoyTM have I seen an Islamic protester who is destined to go viral. I hereby coin him Mosh Pit Boy.TM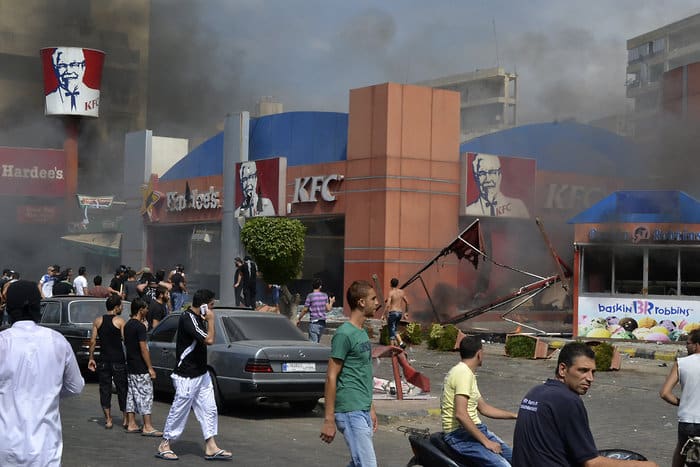 Would you like fries to be fried with that?
That moment when you realize it probably wasn't such a good idea placing your sword so close to your genitals.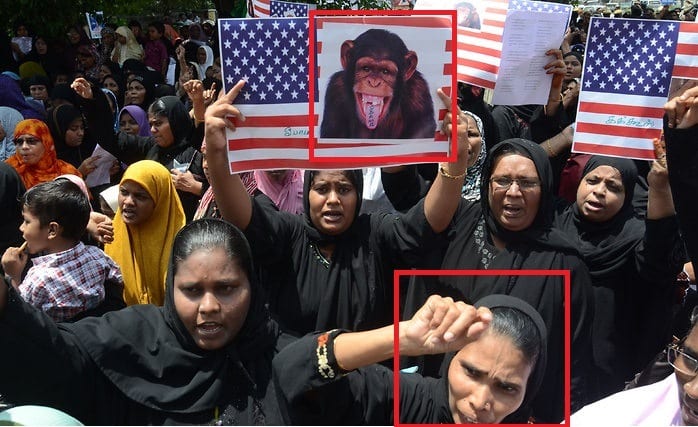 Separated at birth?
More Islamic rage photos here.
Please consider a donation. Besides the work we do - which includes scoops, exposing the haters and posting original and entertaining content - this blog takes up not just a lot of time but also money. Your support is appreciated.