The following two tabs change content below.
An Aussie immigrant to Israel, Aussie Dave is founder and managing editor of Israellycool, one of the world's most popular pro-Israel blogs (and the one you are currently reading) He is a happy family man, and a lover of steak, Australian sports and girlie drinks
Latest posts by Aussie Dave (see all)
Anti-Israel blogger has posted the following on his Facebook page: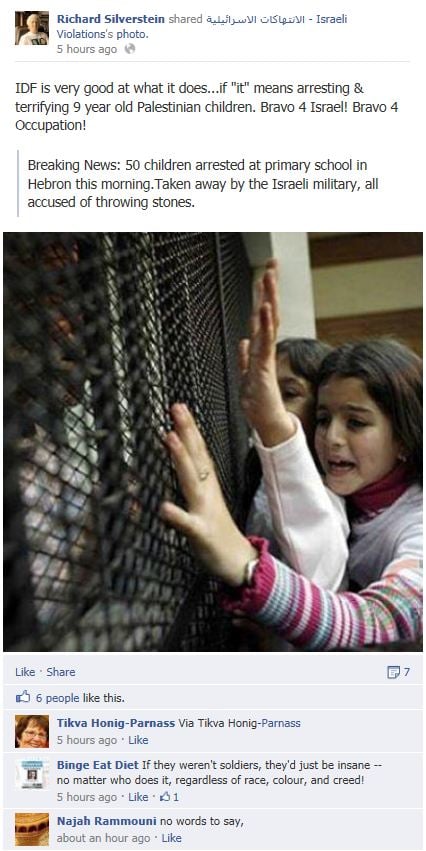 Which is interesting, considering that very same photo was posted in 2009.
Deja vu, much?
Once again, Silverstein shows he will rush to post anything when it comes to demonizing Israel, without the minimum of due diligence (hat tip: SFV4I).
Update: Silverstein on Obama:
http://www.richardsilverstein.com/2013/03/21/obama-to-palestine-drop-dead/
He even pulled out the "tikun olam" trump card. Whenever someone wants to establish their Jewish social justice bona fides they tout their commitment to tikun olam and that, presto change-o, turns them into a morally conscientious Jew (or Jewish ally).
Delicious! (hat tip: FirstComment)