The following two tabs change content below.
An Aussie immigrant to Israel, Aussie Dave is founder and managing editor of Israellycool, one of the world's most popular pro-Israel blogs (and the one you are currently reading) He is a happy family man, and a lover of steak, Australian sports and girlie drinks
Latest posts by Aussie Dave (see all)
..comes courtesy of anti-Israel blogger Richard Silverstein, after being informed of the existence of a twitter account parodying him.
@LibertyPokerPro Yes, poor sod has been at it for a few yrs. Twitter won't take it down despite fact it uses my name & photo.

— Tikun Olam (@richards1052) June 24, 2013
At the time of Silverstein's tweet, this was the photo of the TikkunOlame account (mentioned before here):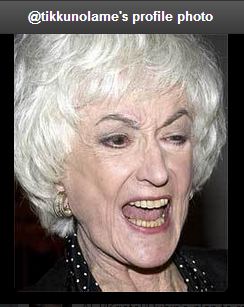 I guess even Silverstein himself can't tell the difference.