If its snowing, it must be time for another edition of "Anti-Israel Snow Sculptures of EvilTM". (H/T to Judge Dan who is snowed in and couldn't post himself)
That's either an M75 rocket, or else someone has been snooping in Mum's bedside table again….
Again, either a rocket, or that snowman is just happy to see you….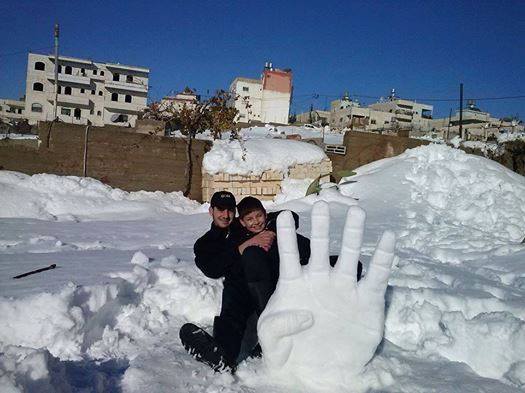 The ubiquitous "R4BIA"
Thats supposed to be a map of "Palestine". Yep, no room for Israel in there…..
Oh yeah….. Thats a Palestinian tank….. I wonder what they want to do with that……