The New Yorker's Cheap Shot
The New Yorker currently has a special feature called Portraits of Power, "an interactive portfolio of portraits by Platon of world leaders, with commentary by the photographer." While there are 50 such photographs, the front page of their website contains the following 4 in rotation (hat tip: Yaakov).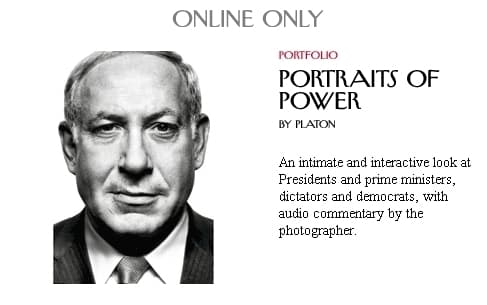 In other words,  3 of the most evil and deranged leaders in the world today….and Israel's Prime Minister Binyamin Netanyahu.
You think The New Yorker is trying to tell us something?