Like 'D'uh'
The International Atomic Energy Agency (IAEA) has finally admitted that the Syrian site bombed by Israel in 2007 was a nuclear reactor.
Uranium particles found by the International Atomic Energy Agency (IAEA) in Syria are an indication that a site bombed by Israel in 2007 could indeed have been a nuclear reactor, the organization said in a new report Thursday.

The report included clearer language than previously used in IAEA analysis of the bombed site, known as al-Kibar or Dair Alzour, which Syria claims was not built for nuclear purposes.

"The presence of such particles points to the possibility of nuclear-related activities at the site and adds questions concerning the nature of the destroyed building," IAEA chief Yukiya Amano wrote in his report to agency member states.
I wonder if this admission is related to the fact that Mohamed "Potato Head" ElBaradei is no longer in charge of the IAEA.
Meanwhile, a Syrian minister has denied everything.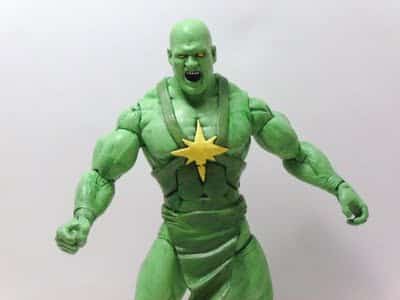 "There was no nuclear reactor!"
Update: Another IAEA 'Duh' moment.
Iran may be working on secretly developing a nuclear warhead for a missile, the head of the United Nations' nuclear watchdog agency said Thursday in a draft report.

It's the first time that the the International Atomic Energy Agency has issued such a strong warning about current Iranian nuclear activities.