Rule Of Law Is Over In The UK: Don't Sell Arms To Jews
This is a post by Brian of London.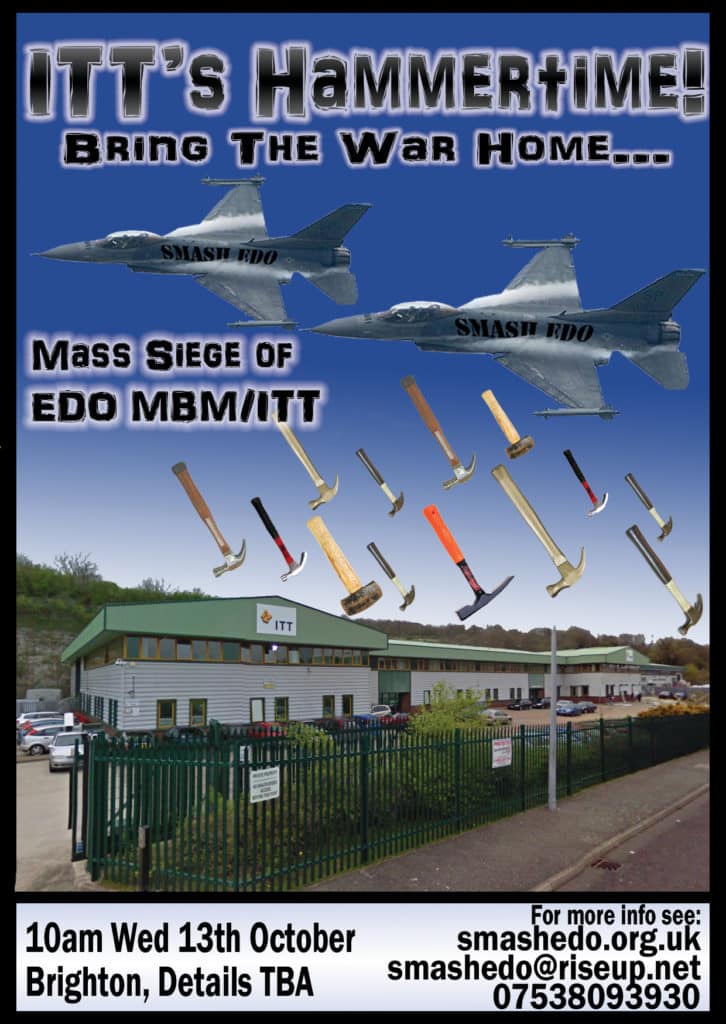 Following on from the recent court decision in the UK to acquit protesters who broke into a UK company's factory and smashed it up the protesters now, rightly, feel that they can do what they like in the UK.
So today the same groups are massing to "Smash EDO"
From their web page:
It's Hammertime! We are calling for people from around the UK to join us in besieging EDO. We aim to shut the factory for the day.
Stay Safe – wear black, mask up…. (why mask up?) [because you're committing crimes you muppets (ed)]
And this (you think they know what's coming?):
Spot of Bother with the old Bill? Call Kellys Solicitors on 01273674898
Witnessed an arrest or need advice? Legal support 07538121464
Emotional Support – 07980387900
If you would like to follow the "action" you can find a handy live blog of what is going on as the UK descends into mob rule and vigilante justice:
Liveblog: Smash EDO protest hits Brighton