Lying Old Fool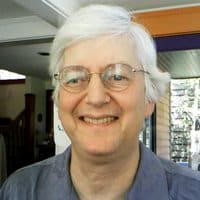 We are already accustomed to anti-Israel dingbat Richard Silverstein's proclivity towards posting untruths in his desire to besmirch the Jewish state. Like the time he posted a spoof story that the Israeli government was set to approve sponsorship messages on the Western Wall as fact.
Well, to paraphrase Britney: Oops, Dick did it again (hat tip: Anne). 
In this latest case of Silverstein-slander, Dick posted a few days ago (http://ht.ly/3ZTEd):
An Israeli source confirms the horrifying news that one of the five Israeli Palestinians detained (http://ht.ly/3ZTO1) a few days ago in secret by the Shabak has been killed today (or possibly yesterday) in custody in Jalameh prison near Haifa.  The victim was Ashraf al-Baladi of the northern Israeli Palestinian village of Sachnin.  Here is a description of what happened to him: he was bound to a chair, he either fell over or was pushed onto the floor. The fall cracked his head open, punctured a lung, and broke a rib.  The secret police didn't know what to do.  They couldn't bring him to a hospital for treatment since he'd been secretly detained.

A doctor was summoned but he arrived too late.  The boy died shortly thereafter.

I have asked representatives of Israeli and Israeli Palestinian NGOs to demand an accounting from the Interior Ministry and Shabak.  So far to no avail.  I'm going to renew my appeal to anyone who can contact either agency to tell us whether they have these individuals in custody, and if so where they are held, and under what charges.  Allow them to consult with attorneys.  And account for the death of a minor child while in Shabak detention."

Can't all of us human rights activists put our heads together and unravel this mystery and force the secret police to account for their actions?
No doubt to Silverstein's chagrin, his "human rights activist" commenters questioned what he presented as fact in his post.

[click images to enlarge]

Even Silverstein was forced to admit he may have published untruths (http://ht.ly/3ZTEd):
Important Update: After numerous attempts to confirm the information published here and being unable to do so, I am sorry to say that at best the account is uncorroborated, and at worst it's possible the information was not correct (or perhaps credible) to begin with.

I will continue my attempts to verify the details.   Meanwhile many thanks to those Israelis who went out of their way to make inquiries on my behalf and apologies to my readers if this story turns out to have been wrong.
Everyone makes mistakes. But Silverstein has a track record in posting unverifiable things as fact when they serve to paint Israel in a bad light. Conversely, Silverstein goes to painstaking lengths to show Hamas and other terror organizations are not as bad as the Israelis make out.
He's truly a disgrace.