Iran's Ambassador To IAEA: Dancing With Zionists
Iran's ambassador to the International Atomic Energy Agency, Dr. Ali Asghar Soltanieh, must have a death wish.
First, he sat in a chair covered with Evil Zionist cooties.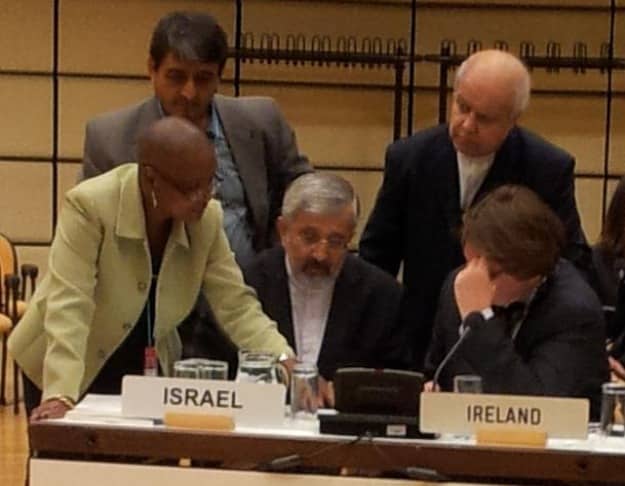 Now he's been photographed in the same room as an evil Zionist. Smiling.
At this rate, it's only a matter of time before we see Dr. Ali Asghar Soltanieh groping the Israeli IAEA ambassador's butt.