Pallywood, Blonde Palestinian Bombshell Edition
It is a striking image: an IDF soldier restrains a crying palestinian girl at a so-called "non-violent" protest.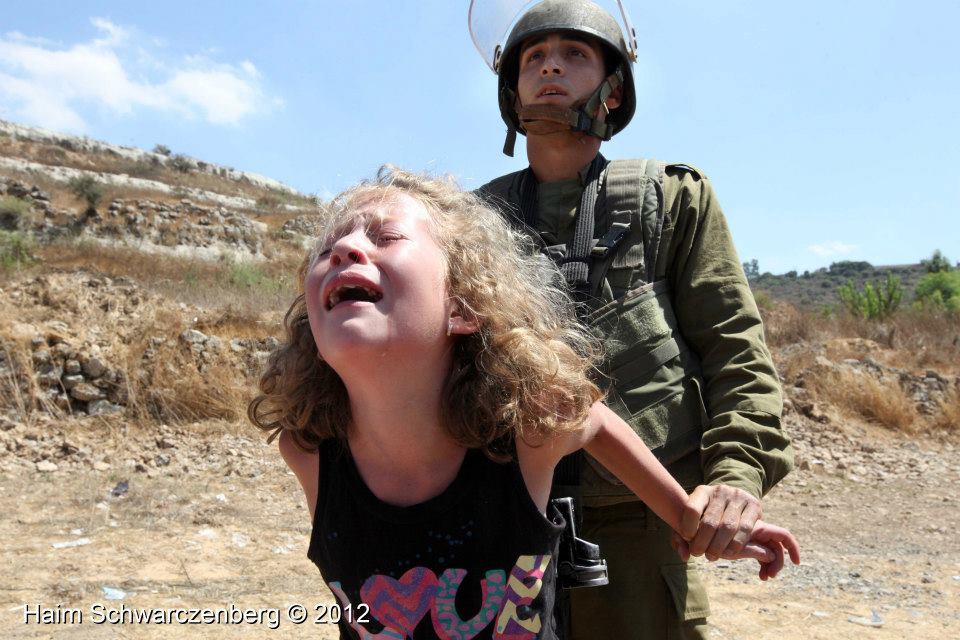 The photo made the rounds months ago on anti-Israel forum threads such as this. And despite the fact there is no proof the soldier hurt or injured the girl, the photo elicits bonus sympathy points for her since she is wearing a "love" t-shirt and looks like a westerner.
Fast forward a few months, and blondie makes a reappearance.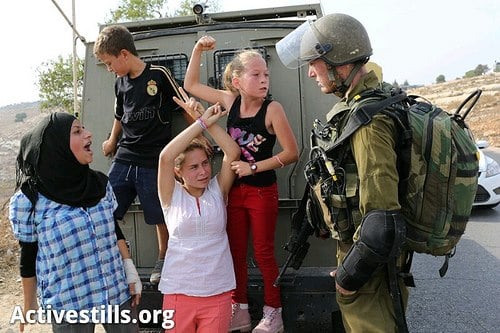 Notice she's wearing the same "love" t-shirt, but seems to be sporting for a fight. She hardly seems scarred by her previous experience.
If I didn't know any better, I'd say she was deliberately antagonizing the soldier in front of the waiting lenses of nearby photographers, in order to recreate a powerful image like the previous one.
Update: This reminds me of the iconic photo of the palestinian boy who wet his pants when apprehended by border police years ago.
A palestinian boy who moments earlier was throwing rocks at the police.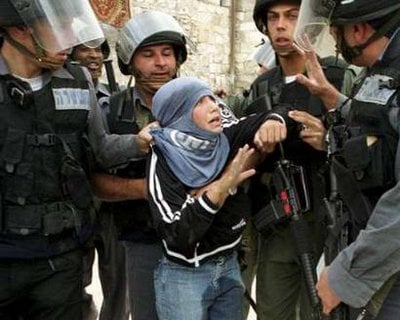 Update: Subsequently named 'Shirley Temper'