Shirley Temper's Father Still Idolizing Terrorists
Yesterday's post about Huffington Post's glorification of Shirley Temper reminded me of the Tamimi Press Facebook page run by Father Temper, and which I have dealt with before on here.
I decided to see what daddy had been posting lately. And I wasn't disappointed.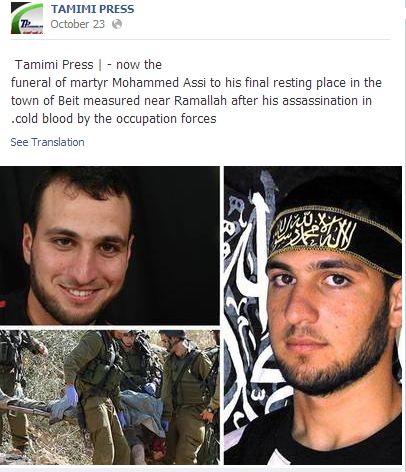 This "martyr" idolized by Tamimi was Mohammed Assi, an Islamic Jihad terrorist who planned a bus bombing in Tel Aviv last year, which wounded 29 people. This is confirmed by the Islamic Jihad site.
It is clearly not a stretch to believe a person who can idolize a cold-hearted terrorist like this would push his young daughter to confront IDF soldiers for the photo opp.