Will.i.am In Israel Looking For Start-Up Investments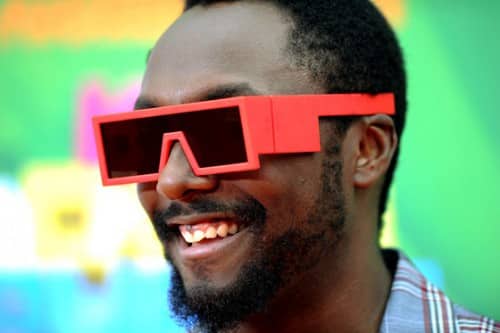 Will, you really are (all that)!
Black Eyed Peas rapper and singer, songwriter and producer Will.i.am (William Adams) today met with five Israeli start-up companies in which he is mulling making future investments. In recent years he has served on an Intel Corp. think tank on innovation and was one of the early investors in headphones company Beats, which was acquired by Apple last week for $3.2 billion.

Will.i.am met with the Israeli start-ups in the Tel Aviv offices of accounting firm Deloitte Brightman Almagor Zohar. Head of the firm's High-Tech Group Tal Chen said, "We are working for global cooperation in this sector between Israeli companies and Fortune 500 companies worldwide and in North America in particular. As part of these efforts last week we hosted together with Singularity University senior representatives of Hershey's, Tesco, Herman and Tata."

Today Will.i.am met with interactive sheet music app developer Tonara, crowd-styling fashion platform WiShi, guster which is a night life market place, fashion series games developer Fashioholic, and Replay Technologies, which has developed FreeD replays from all angles.
No word on whether he actually did convert to Judaism. But either way, I think he'd really like the idea of striking a further blow against BDS. Not just because of his love for Israel, but because of his previous experience with a BDSHole.
BDSHoles.you.fail