Today, Israel targeted senior Hamashole Muhammad Deif. What is clear is his wife and son were killed in the strike, providing fodder for the hordes of Israel-haters.
Regarding Deif himself, there are conflicting claims. Fox News has quoted Israeli officials as saying that Deif is dancing with the reaper. Hamas has denied Deif is dead.
Sami Abu Zuhri, a Hamas spokesperson, said that Deif was alive and that he was not home at the time of the strike. He also added that Deif will retaliate against the strike.

"The occupation will pay for its crimes against Palestinian civilians and those living around the Gaza border will not return home until Mohammed Deif decides," Zuhri said.
They also put out this statement: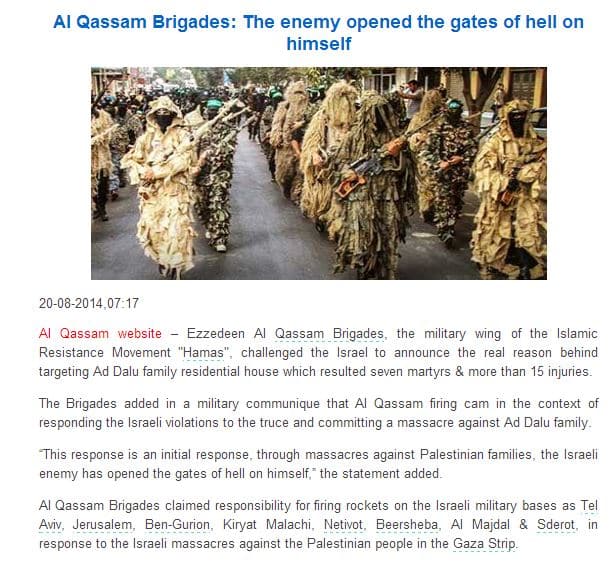 Old and busted: "The road to hell is paved with good intentions"
New hotness: "The gates of hell are opened by a bunch of guys dressed like Wookies"
Meanwhile, in an Israellycool exclusive, here is a photo from a recent press conference with a Hamas spokesperson and Deif, proving the latter is alive and kicking.
But in all seriousness, here's hoping this evil terrorist was killed.