Epic Translation Fail Of The Day
Facebook is reportedly working on a tool to deal with fake news.
They might also want to get cracking on one to deal with terrible translations.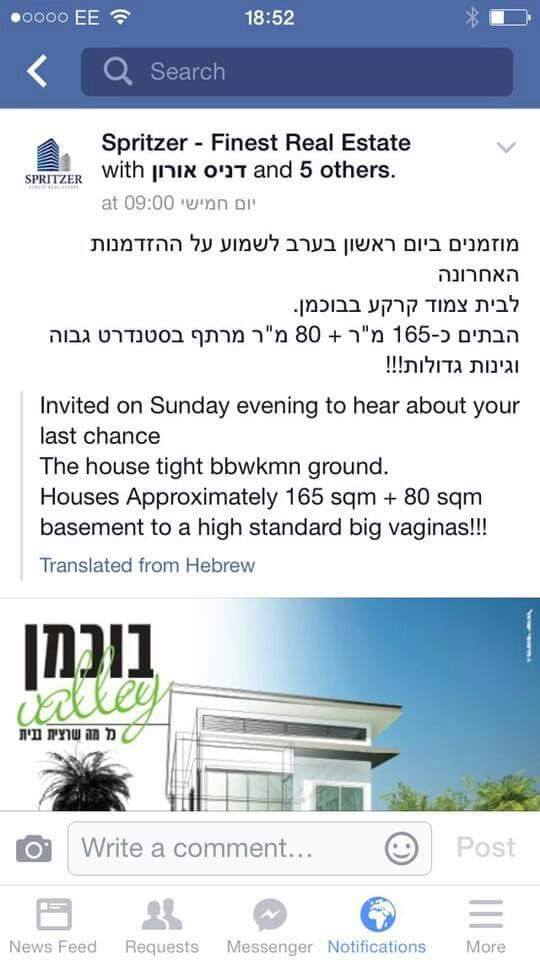 Just to explain: the words "וגינות גדולות" mean "and big gardens." וגינות ('and gardens') is pronounced va-ginot.
Hat tip: Matthew Kalman
Update: Progress!