What You Need To Know About "Feminist" Linda Sarsour Who Helped Organize Women's March
If you are a woman wanting to protest against Trump, go for it.
I'll leave aside for a second the fact I do not recall any similar march protesting the disgraceful treatment of women in parts of the Muslim world.
Just be aware of the these things about Linda Sarsour, one of the main organizers of your march.
1. She wants everyone to live under Sharia law.
You'll know when you're living under Sharia Law if suddenly all your loans & credit cards become interest free. Sound nice, doesn't it?

— Linda Sarsour (@lsarsour) May 13, 2015
@DawudWalid they don't know the 1st thing about Sharia Law! If they did, they would all become Moozlums. Hahaha. #GOP

— Linda Sarsour (@lsarsour) March 1, 2011
@LaRebelleFleur shariah law is reasonable and once u read into the details it makes a lot of sense. People just know the basics

— Linda Sarsour (@lsarsour) September 22, 2011
2. She is not happy "22 states" have banned Sharia, and claims Muslim kids are being executed in the US.
https://youtu.be/BB08SZ-Psss?t=37s
3. She does not have a problem with women not being allowed to drive in Saudi Arabia.
4. She posed for a picture with Salah Sarsour, a member of the Islamic Society of Milwaukee and former Hamas operative who was jailed in Israel because of alleged work for Hamas.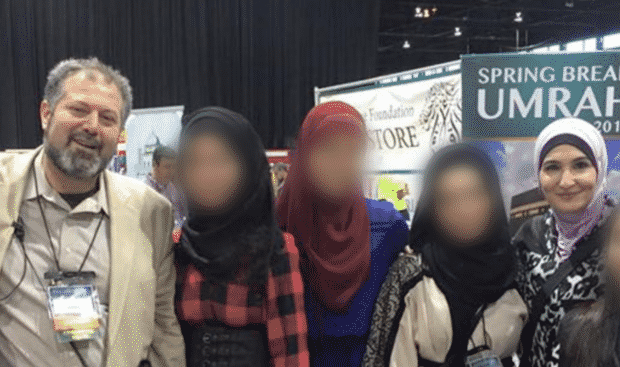 More on Israellycool:
More On The "Compassionate, Selfless, Loving" Linda Sarsour
Linda Sarsour's Takeaway From 9/11…And Other Disturbing Facts
Elle Magazine Defends Linda Sarsour, Attacking Her Critics As Islamophobic