The Daily Mail's Moment of Truth
Tragic news in Israel as an Egged bus plunged 70 meters down a ravine in stormy weather, killing at least two people and injuring seven others, four of them seriously.
The accident occurred near Ma'aleh Levona, southwest of Ariel in the Shomron. i.e. what most refer to as part of the West Bank. So we see these headlines from even Israeli sources.


But in an almost unprecedented occurrence, the Daily Mail tweeted that the accident occured in Israel.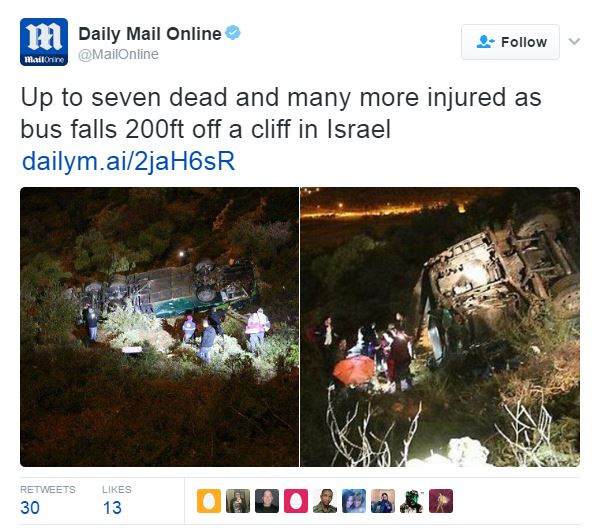 Not only that, but in the report itself, they refer to the area as the "Shomron" (Hebrew for Samaria)
I am still in disbelief this got past their editors – but glad it did.
Although none of this in consolation for the tragedy that has occurred.