About an hour ago from the time of this post, palestinian terrorists in Gaza fired a rocket towards southern Israel. As sirens sounded in the Sha'ar HaNegev Regional Council and Sderot, this photo of Israelis in a train, lying on the floor trying to protect themselves, was taken.
אזעקת צבע אדום באוטובוס בשדרות. כך נראית המציאות של התושבים. צילום: רעות שמעוני pic.twitter.com/4Oihi2A6oS

— nir dvori (@ndvori) February 18, 2018
Thankfully, the rocket landed in an open area, with no reports of casualties or damage.
But you are deluding yourselves if you think there are no psychological scars from this. Can you even fathom what it must be like to live in fear of the next siren – and subsequent dash to a safe space to avoid being hit by a rocket?
Meanwhile, the palestinian Shehab News have posted the photo on their Facebook Page, as a way of gloating.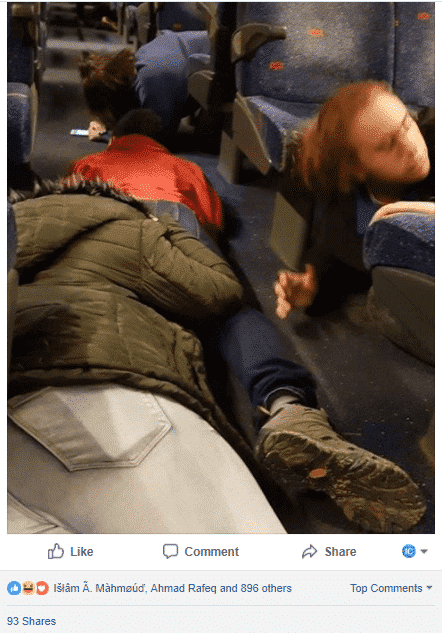 Note the number of likes, smiley faces and hearts under the post – those are all people who are happy to see Israelis with their lives in danger.
Please help ensure Israellycool can keep going,
by donating one time or monthly