Someone selling merchandise on Cafe Press has seen it fit to peddle in antisemitic slurs (hat tip: Ariel)
But if t-shirts aren't your thing..
The merchant responsible for this abomination seems to sell a bunch of "I Love Products", some banal and some "edgier"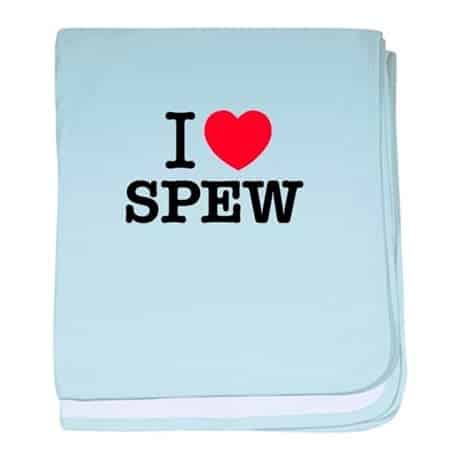 And he has thousands of designs so it is hard to know if there are any more using racist slurs. Although he does seem to be inviting a fatwa with this one..
It is possible the merchant is not an actual Jew hater, but at the very least he is trying to profit from it, as well as other offensive terms and phrases.
According to the Cafe Press terms and conditions, this is considered prohibited content. So how did it make it up?
All Content that you upload is automatically stored to the Website. We do not review any Content before you upload it to the Website. By using our Services, you assume full responsibility for all of the Content that you upload to the Website, and for complying with our CUP.
I have contacted Cafe Press, informing them of the 'I love Kike' products and I trust they will do the right thing.
Update: Following my complaint, Cafe Press have removed the offending merchandise.
Please help ensure Israellycool can keep going,
by donating one time or monthly