How NOT To Argue You Aren't An Antisemite by Tony Greenstein
Following his expulsion from the British Labour party, Israel hater Tony Greenstein wants everyone to know he is no antisemite.
After all, it is not like he hates all Jewish Israelis – just a select group of them.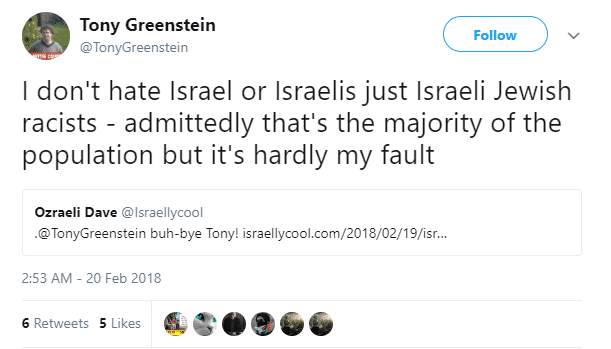 Yeah, not helping your cause, Tony.
Neither does attacking Judaism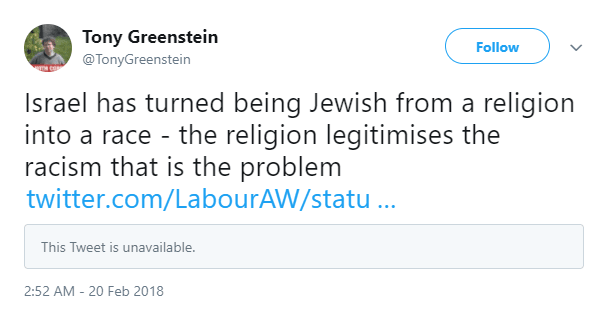 And making Nazi comparisons
P.S Attacking Jewish antisemites like Gilad Atzmon does not mean you aren't one either
So, give it up Tony. Embrace your Jew hatred. Because it's really not difficult to tell the difference between antisemites and "anti-Zionists."