Separated at Birth: Fat Head Edition
Roger Waters latest song Supremacy – which Waters say "narrates the last speech of The Native American to The White Man, but it speaks also to Darwish's beloved Palestine, and its indigenous people, in fact to all victims of settler colonialism everywhere, always" – sounds like garbage. If you want your ears to bleed, be my guest.
The only thing worth posting about this? The likeness between Waters in the video and the Easter Island statue.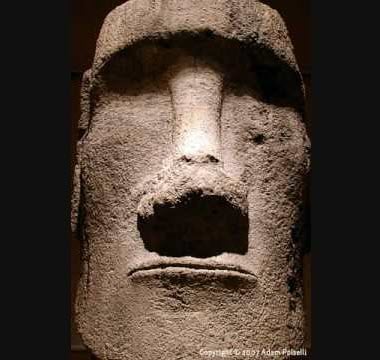 He certainly has a big head.