New Congresswoman Rashida Tlaib Accuses Jews of Dual Loyalty
Fresh from showing her desire to wipe Israel off the map, new congresswoman Rashida Tlaib has wasted no time in revealing her true colors. And I'm not referring to the red and black of her thobe.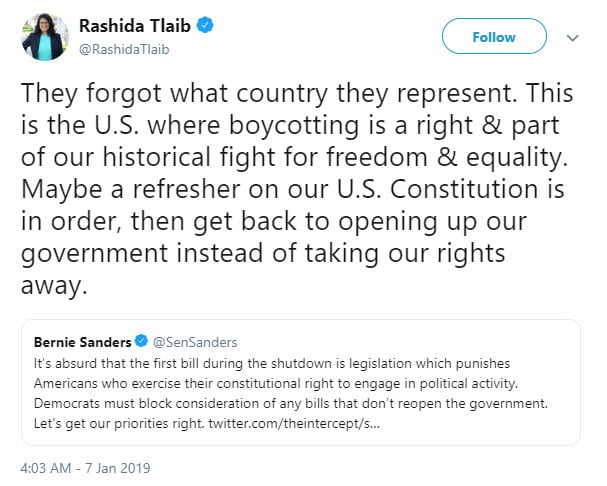 In case you missed it, she is accusing Jews who oppose the boycott of Israel of dual loyalty, a classic antisemitic canard.
What makes this chutzpadik, in addition to vile, is the fact that this is coming from a woman who danced with the palestinian flag at her victory party, wore an Arab robe to her swearing-in, and defiantly said "I am still Palestinian today" after her swearing-in.
In case this level of chutzpah seems familiar, that's because we recently saw it from her friend Linda Sarsour, who also accused Jews of dual loyalty while professing support for Tlaib's intentions to wear her "palestinian gown" at the wearing-in.