It turns out the American Society of Tropical Medicine and Hygiene (ASTMH) Facebook page posted a link to the "Palestinian superbug" article I debunked last week.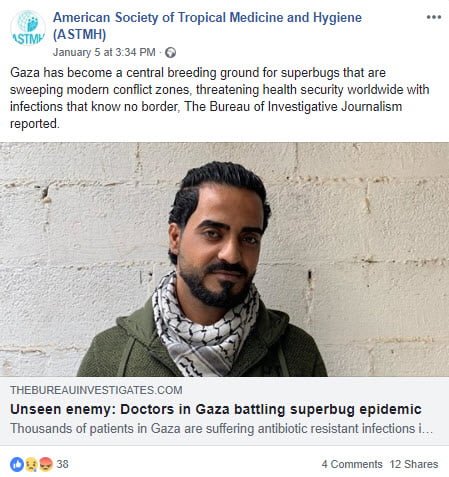 Reader Tommy posted in the comments a link to my post, as well as a link to another debunking by UK Media Watch. Based on this, ASTMH promised to remove the article from its page…and did so.
While the superbug article spread like crazy well before this incident, at least it was stopped from spreading further in this case. A small victory in the war against the lies and propaganda, although the war rages on.
Please help ensure Israellycool can keep going,
by donating one time or monthly