So this happened: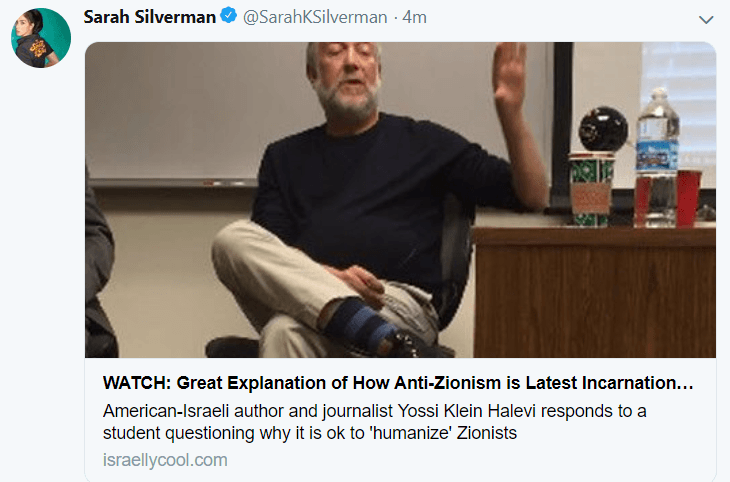 It is a tweet from comedienne Sarah Silverman linking to this post of mine.
And it would be fair to say that as of the time of this post, most of the reactions to her tweet have been negative.
You get the idea.
On the positive side, Sarah Silverman did tweet out the post to begin with. Could this reflect a more informed view of the conflict than she has exhibited until now?
Please help ensure Israellycool can keep going,
by donating one time or monthly