Some Morning 'Cultural Appropriation'
The Palestinian Information Center has just posted the following on Facebook: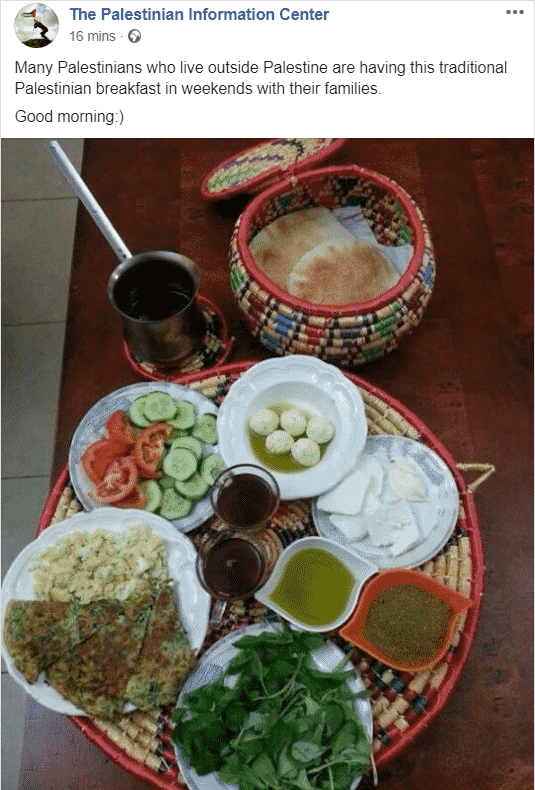 While this for the most part looks like a traditional Middle Eastern (not 'palestinian') breakfast to me, one dish seems suspiciously Jewish.
Who even heard of eating matzo ball soup for breakfast?!
(And yes, I suspect that is not what it is, but I am parodying the haters' claims of cultural appropriation).