The Curious Case of Anti-Israel Cartoonist Eli Valley
In case you missed it: Megan McCain of The View was recently driven to tears speaking about the antisemitic statements of Rep. Ilhan Omar. And she has received some flack for it – exclusively from antisemites, ignoramuses, and what I call shmekky Jews i.e. Jewish people who seem ashamed of being Jewish, and try to pander to those who hate us.
As for proud Jews like me, we applaud Megan's comments and support her 100%.
One of the aforementioned shmekky Jews is a cartoonist called Eli Valley, who has made quite a habit of attacking pro-Israel people – Jewish and non-Jewish alike – in the most antisemitic and vile ways.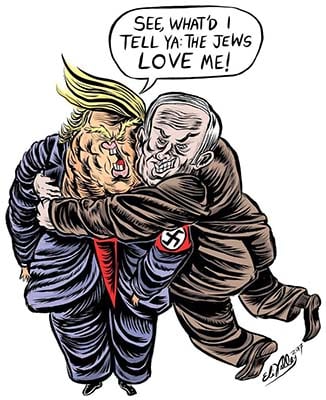 And he's been doing this kind of thing for a while.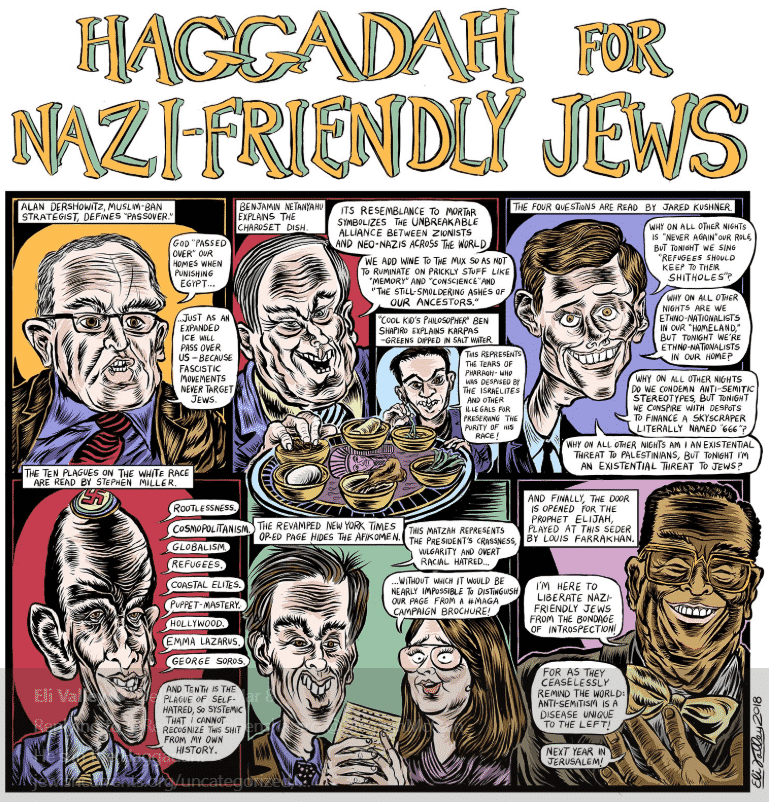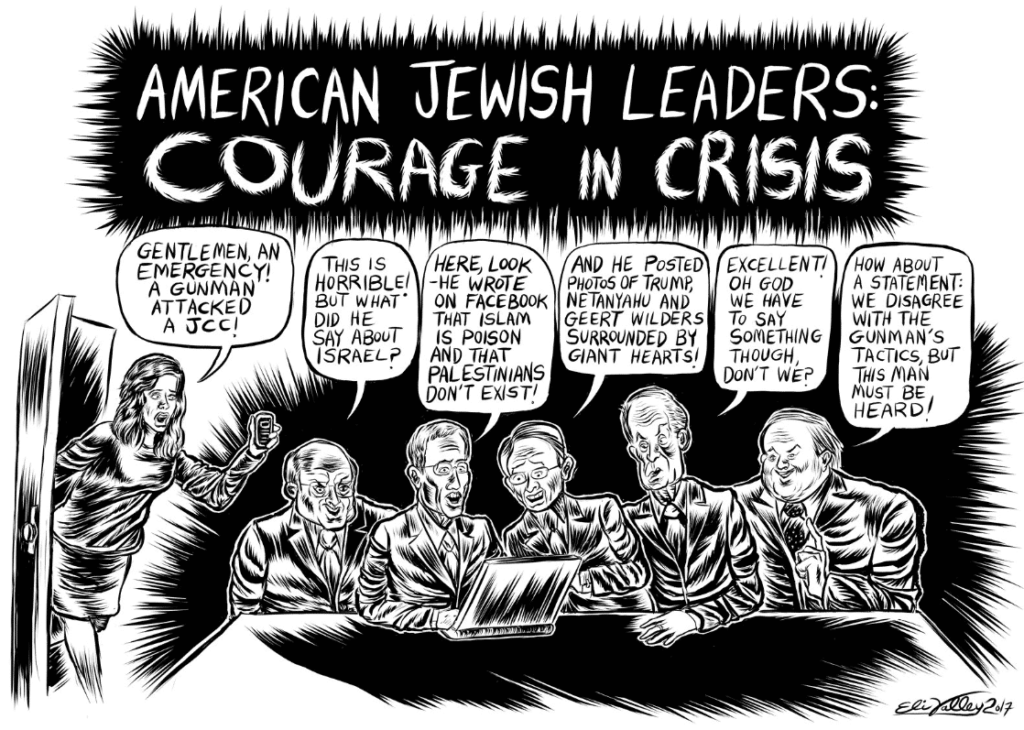 Now I get that cartoonists try to be funny and confrontational but Valley seems to go way too far.
Not surprisingly, Valley is a member anti-Israel group IfNotNow. But surprisingly, he works as editor for the Steinhardt Foundation's magazine "Contact." You can see some of his work for them here.
For those who don't know, the Steinhardt Foundation was founded by the very Zionist Michael H. Steinhardt to strengthen and transform American Jewish life. It supports the development of a platform that "engages secular American Jews in authentic Jewish experiences rooted in the revived contemporary life of the Jewish people in the state and land of Israel." As such, Michael Steinhardt co-founded Birthright.
You know, the exact program that Eli Valley's beloved IfNotNow has constantly hijacked to advance their anti-Israel agenda.
Now I am all for free speech (as long as it does not incite violence), but that goes both ways. Eli Valley is free to spread his vile anti-Israel and anti-Jewish propaganda as much as he wants, but we are also free to let Michael Steinhardt know he has employed as the editor of his magazine someone who works against the Birthright program he helped found.
Update: Apparently he has not worked for the Steinhardt Foundation for a while.