Meet Jake Morphonios.
As self-described "Chief Investigator for the Blackstone Intelligence Network, Jake leads investigations into the shadowy world of the Deep State and Rothschild New World Order Syndicate." He claims he was also a political strategist and operative for several candidates – a state campaign manager for presidential candidate Steve Forbes in 2000, and a writer for the Ron Paul presidential campaigns of 2008 and 2012. According to this news report, he also owns a damaged-inventory-liquidation business in Kernersville, N.C.
Prior to running Blackstone Intelligence Network (which for a site producing such rubbish has the appropriate initials BIN), Morphonios ran something called the End Times News Report, which seems to have been taken down by YouTube and others "for broadcasting fake news." Perhaps his name – Morphonios – is also appropriate – although MorePhonyNews would be even better.
Morphonios hates Israel and "Zionists." constantly railing against us on Twitter and YouTube (the latter having over 200,000 subscribers). And predictably, that's because he is a vile Jew hater.
Naturally, like nearly all Jew haters before him, Morphonious denies he is antisemitic. He claims to not hate all Jews, after all.
(Just most of us)
He even likes tolerates some of us.
Calling him antisemitic is just a way to silence him, so he says.
(tentacles, huh?)
In fact, he really hates being called a Jew hater
Challenge accepted!
There's this video, in which he demonizes the Jewish religion and those who follow it
This one he posted on his YouTube channel, describing what he calls "a terrible scourge that infects not just the United States, but the whole world."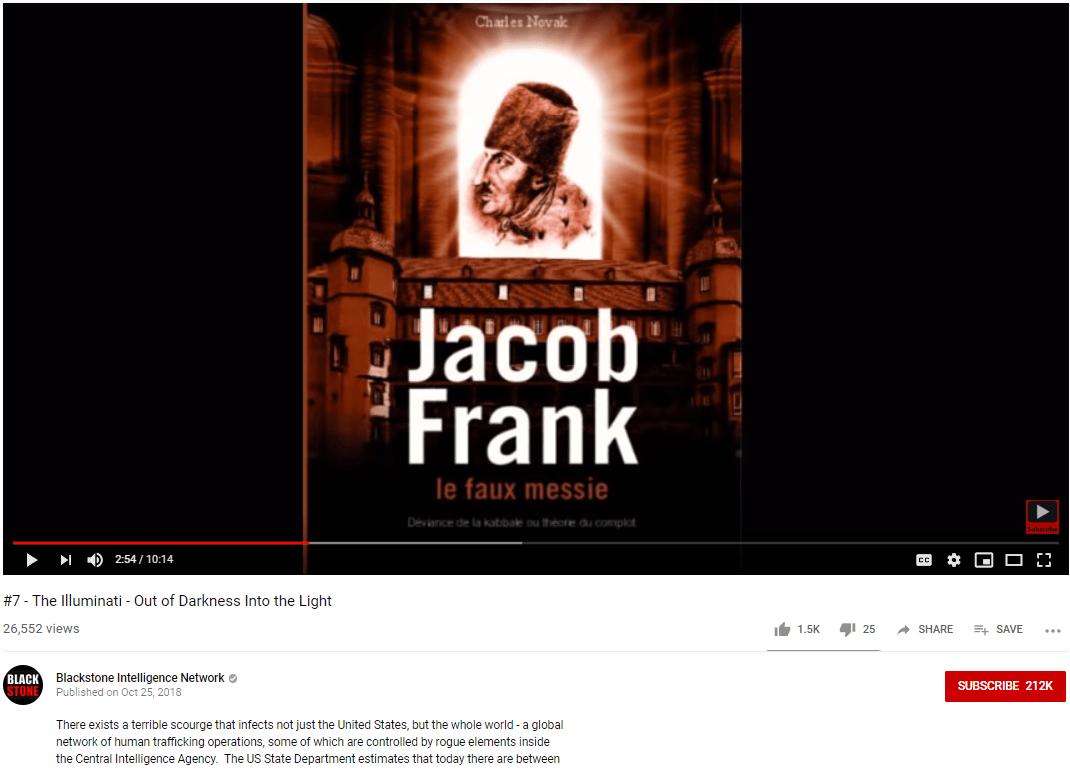 Some about the Rothschilds

This one where he admits what he is saying sounds antisemitic
This tweet pushing the antisemitic trope of Jewish power
Tweets pushing the antisemitic trope of Jews being European and not really from the Middle East at all
And of course the requisite Holocaust denial and revisionism
That was not even very challenging, Jake. Thanks for playing anti-Zionist-not-antisemite. Unfortunately, you lose!
Please help ensure Israellycool can keep going,
by donating one time or monthly