More People (And The Truth) Are Getting Out of Gaza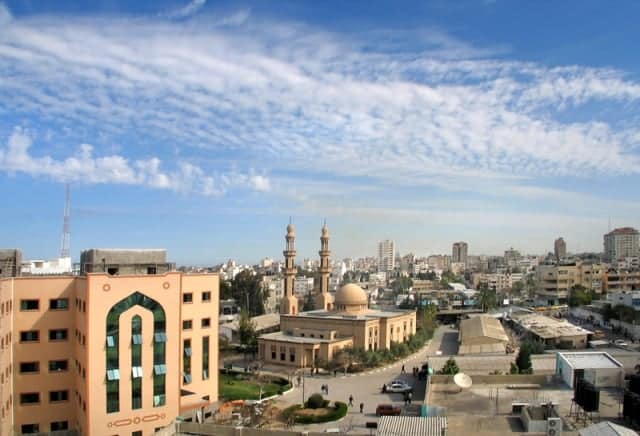 NPR has a report about people leaving Gaza. What makes it noteworthy is that it contains some important facts that I am not used to seeing in the mainstream media.
Facts like Israel's reason for restricting movement from Gaza
In recent years, this gate has only been open a couple of days every few months, as Egypt and Israel imposed a blockade to contain Hamas and keep militants from getting out.
Hamas culpability for the worsening conditions there, as well as their refusal to recognize Israel
Conditions have gone from bad to worse since Hamas took over Gaza in 2007. The group refuses to recognize Israel, which considers it a terrorist group and blockades Gaza.
The PA's and Hamas' roles in the worsening conditions
More pressure comes from the Palestinian Authority, which has cut civil servants' salaries in Gaza in an effort to squeeze Hamas and regain control of the territory, exacerbating an already devastated economy.

—

Doctors' salaries have plummeted due to the Palestinian Authority's cuts for civil servant salaries, and further salary cuts by the cash-strapped Hamas.

—

Hamas authorities have begun to restrict doctors leaving Gaza, approving travel only for those they are certain will return, according to a Gaza-based doctor who spoke on condition of anonymity because Hamas did not make the travel restrictions public, and he did not want to fall afoul of authorities.
Hamas violence against its own people
Hamas has arrested and interrogated critics and beaten protesters in Gaza, and Abu Sada says some Palestinians who make it to Europe seek asylum, claiming they faced harassment at home.
Hamas corruption
Egypt only allows in a few hundred Gaza travelers a day, so Hamas maintains a months-long waiting list. Those who pay for "coordination" — a bribe believed to be pocketed by authorities on both sides of the border — get bumped higher up the list.
The fact Hamas has infrastructure in or near civilian areas
The last straw for Siham Shamalakh, an English translator and mother of two, was the Israeli airstrikes in March that hit a Hamas security building around the corner from her well-appointed Gaza City apartment.

—

Across from her bedroom balcony is a building that she and her neighbors believe a Hamas-affiliated group recently moved into — on account of the sudden appearance of guards and police officers in the street and new air conditioning units installed on a previously-empty floor of the building.
The phenomenon of Hamas rockets landing in Gaza
"I don't want to sleep [while] I'm afraid from the bombings and the missiles, whether from the Israelis or from Hamas," she says.
The fact life in Gaza is generally ok – except when there is fighting
"I know that I have a nice apartment, and life in Gaza is nice when it's peaceful. But when the escalation comes, I change my mind. I say, no, I want to get the hell out of here."
And the fact there are people doing ok there
Among their parents' generation, many choose to stay. Older Palestinians have long-established families and careers in Gaza. University academics have stable salaries, and some entrepreneurs are investing in new ventures, like a historic home turned café-restaurant and a fancy new wedding hall on the Mediterranean shore for Gaza's booming wedding industry.
It would seem it is not just more Gazans leaving Gaza. More of the truth is too.