Meet Marty Mullen.
Marty uses the alias "Marty Tollington" on Facebook – we know that because he is dumb enough to admit it. Similarly, he uses an alias on Twitter (IronHorseman101), and is dumb enough to link to his Facebook page from it.
Marty is clearly not playing with a full deck. For a start, he is responsible for probably the clumsiest attempt to hide his antisemitism I have ever seen:
"Israeli" bankers? At least use "Zionist" you colossal dumbass!
But there is no doubting who he means.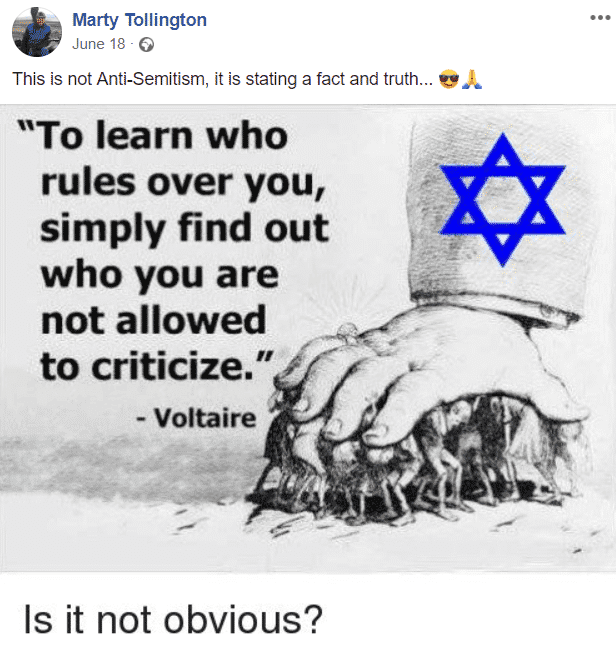 What makes Mullen's antisemitism even more worrying is the fact he seems to be violent
Not surprisingly, he wants to murder Jews
or have others do it
I'd take him seriously.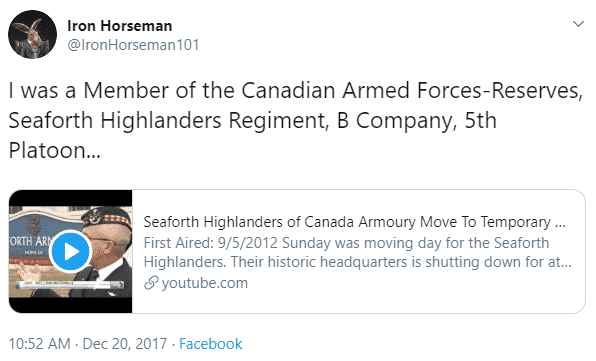 Bnai Brith Canada, who discovered Mullen's posts, has urgently alerted the Sechelt Detachment of the RCMP about Mullen's activities.
Here's hoping Mullen is arrested, charged and jailed – where he'll have more than a Menorah shoved up his ass.
Please help ensure Israellycool can keep going,
by donating one time or monthly