Back in February 2016, a Facebook page called Humans of Jerusalem posted this wonderful photo of a young father, currently serving in the IDF, holding his newborn child.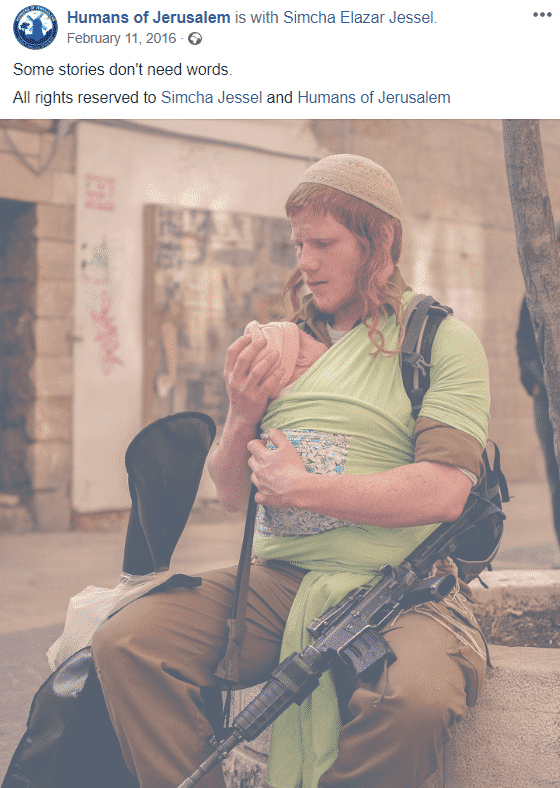 I agree – the photo is so poignant that it doesn't need words. But that doesn't mean there aren't those who will twist it with their own, in order to advance their evil agenda.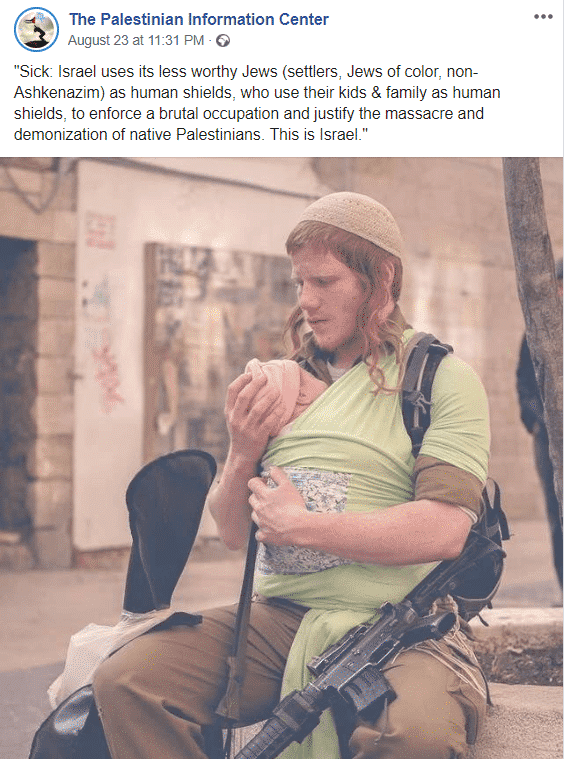 In actual fact, what the Palestinian Information Center has done with this photo is really dumb. They are admitting that the palestinians shoot at people not engaged in combat, since they are implying this young man would be a target if not for the baby, even though he is just going about his day in Jerusalem.
Not that this is true. The palestinian terrorists have never let a baby get in the way, and have even shot ours deliberately.
Rather, they are projecting. No-one uses their children and family better as human shields than the palestinians.
Also note how they are claiming Israel uses "its less worthy Jews", which includes "settlers, Jews of color, non-Ashkenazim." This is piggybacking off the talking points of Linda Sarsour and company, in which they compare "right-wing Zionists" with "white supremacists," and speak of Jews of color. The funny thing is that the Palestinian Information Center has now lumped "settlers" in with that group, after constantly claiming they are the "white supremacists." Which goes to show just how clumsy they are in trying to adapt their talking points to appeal to the 'woke' crowd.