Linda Sarsour wonders why people can be so horrible, in the wake of yet another antisemitic attack in Brooklyn.
I dunno, Linda. Some people are just wired that way.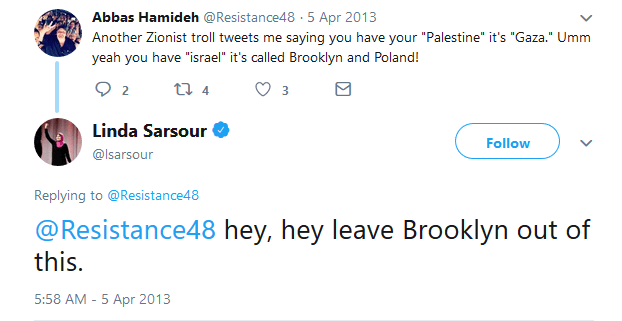 And Linda, your rhetoric and that of people like you who are stoking hatred against Jewish people who love their homeland Israel (like the elderly Jewish man in Brooklyn would, no doubt), is creating the conditions for such antisemitic attacks.
Hat tip: kweansmom
Please help ensure Israellycool can keep going,
by donating one time or monthly