Pallywood Gets Its Ridiculous On Again
A palestinian propaganda Facebook page has published the following:
To say that my Spidey senses immediately tingled is an understatement. This was clearly a ridiculous lie, given never in the history of this conflict have any IDF soldiers used machine guns and grenade launchers on a person approaching a checkpoint – even a terrorist. The palestinians do not deploy Terminators, after all.
But it gets even more ridiculous than that. You see, this is not a matter of a palestinian propaganda site co-opting a photo. It is a palestinian propaganda site co-opting a cartoon (albeit an anti-Israel one).
This is up there with these Pallywood classics:
https://www.facebook.com/StandWithUs/videos/10152241000247689/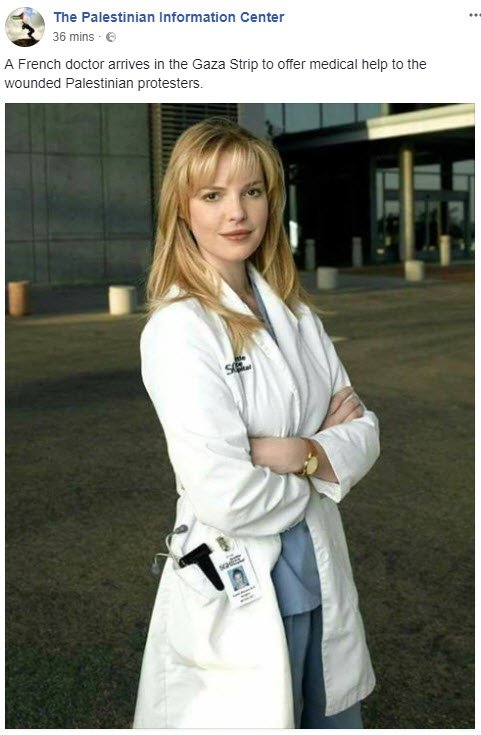 Once again, the only thing butchered here is the truth.