Blood Libel: The IDF Soldier & The Bleeding Boy
The following photo, supposedly of an IDF soldier brutalizing a poor palestinian, has been doing the rounds for a while now (hat tip: Uri).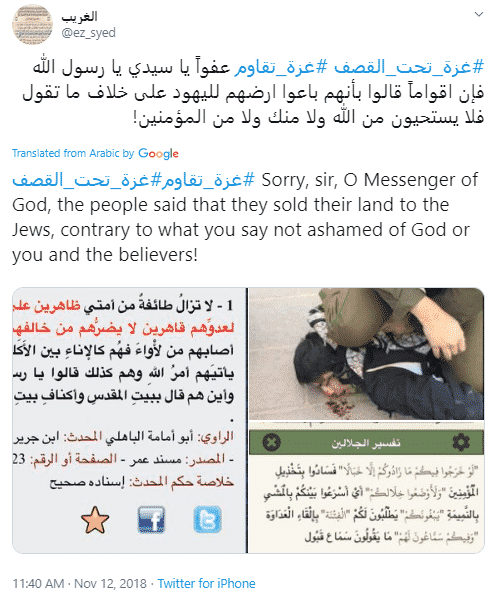 This is not an Israeli soldier.
The uniform is clearly not an IDF uniform, evident from the writing on the left hand side, as well as the badge on the right, both of which indicate this is from Chile.
And here is the source video, with translated text below:
https://www.facebook.com/HistoriayOrganizacionPorLaLibertad/videos/986142788198624/
* NO MORE POLICE BRUTALITY!, POLICEMAN ATTACKS AND DETAIN TO AN YOUNG FOR DEAL PROPAGANDA IN CHILE"!

At the beginning of October, this video was viralized in which a carabinero (policeman) subjects and strikes with extreme violence to a student who was distributing propaganda of conscience in the coasts of the city. It is appreciated, that with an arrogant attitude, suffocation to raise it to a patrol without specifying why.

This type responds to the name of "Subtenant F. Venegas V.", and he not has been the only policeman who in a violent manner detains and assaults innocent people, most of the carabineros (Chile), grenadiers (Mexico) and ESMAD (Colombia) play a role of conflict and violation of human rights, rather than benefit the security of the population. Is possible a world without armies or police?
The fact the Israel-hating propagandists felt confident enough passing this off as from Israel, despite the easily refutable evidence, is another example of how emboldened they feel, given so many people lap up these lies so easily.