Palestinian Propaganda Fail of the Day
An anti-Israel twitter account called Palestine Live last night tweeted this:
No, the fail is not the terrible English of the tweet (although it doesn't help!)
It is, firstly, because it reminds us as to Hamas' priorities; the reason there are zero shelters in Gaza is because Hamas has siphoned off money designated to improve the infrastructure in Gaza (including the building of shelters), and put it towards things like rocket production and the construction of terror tunnels.
(come to think of it, aren't those terror tunnels good shelters?)
But there's more to the fail than just this.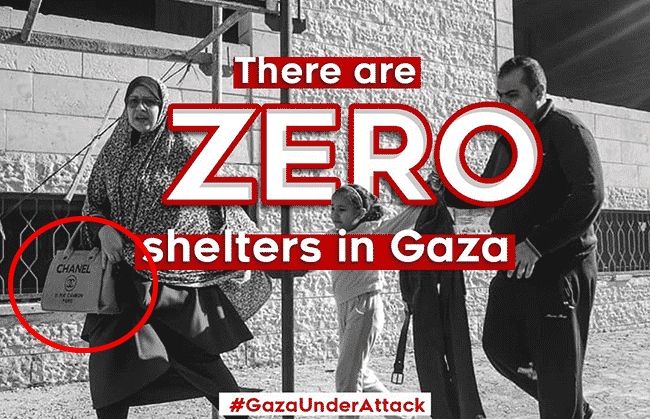 #Intiprada
Hat tip: Shawn