Remember the protesters in Iraq chanting to "Death to America" – while the arch terrorist's coffin passed by in a Chevy?
These people handing out sweets in Gaza following the Iranian missile strike on US military bases in Iraq – with the US flag being burned – seem to have the same cognitive dissonance issues (hat tip: EoZ).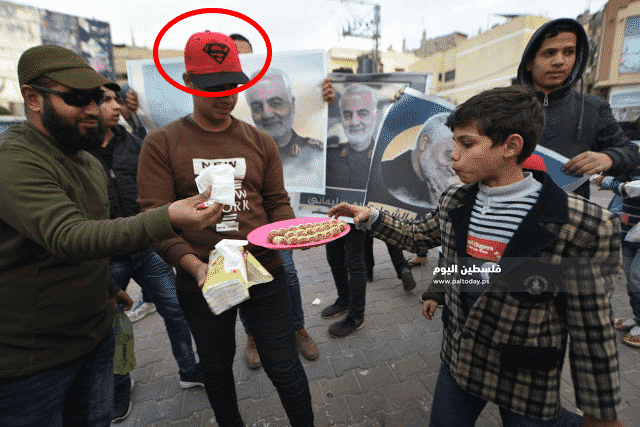 I suspect this kid too (Golden State Warriors?) but can't be sure.
What I am sure about is these haters could not live without the US – or Israel!
Please help ensure Israellycool can keep going,
by donating one time or monthly