Meet Michael Kilcommons.
An unemployed guy with health issues, he'd normally evoke my sympathy if he wasn't such a nasty person.
His Twitter timeline reveals someone who hates Israel and the US so much, he spreads conspiracy theories about both countries.
Of course, he claims he is not antisemitic.
After all, some of his best nieces are (part) Jewish
Alas, it is rather clear his hatred of the world's only Jewish state comes from real Jew hatred – the levels of which are rather shocking for such a meek looking man.
Did I mention this guy is evil?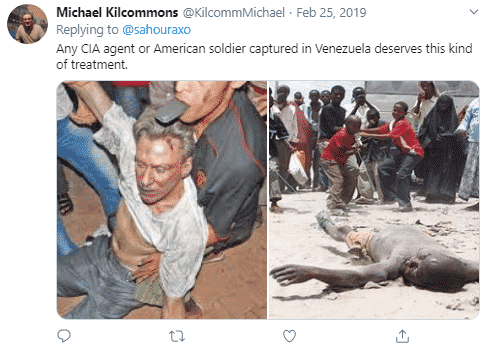 If this wasn't shocking enough, it would seem he actually recently spent time in a Jewish medical facility.
Naturally, he doesn't seem so grateful for the care he received there.
He's one sick puppy.
Michael, thanks for playing Anti-Zionist-Not-Antisemite. Unfortunately, you lose!
Please help ensure Israellycool can keep going,
by donating one time or monthly