Meet Hani Ayyash.
The owner and CEO of three businesses (Anatolian Kennel Minnesota, Elevated Drones, and Crazy Tots), Hani loves his tattoos
Jews? Not so much
Unlike many other anti-Zionists-not-antisemites, Hani prefers to post the vile antisemitism under a different Facebook account. Not the sharpest tool in the shed, he hasn't exactly hidden the fact it's the same guy very well.
Both live in the same place
like the same video game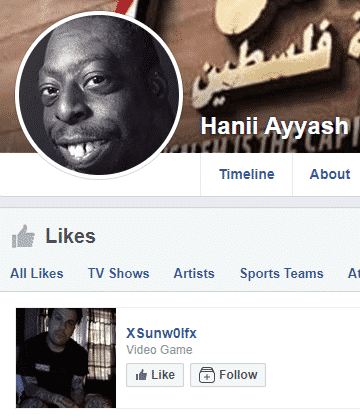 TV show
and Tiger King/Carole Baskin jokes
Plus there's only one one Hani Ayyash in Saint Paul, Minnesota.
Yeah, Hani, there's no concealing who you are and your vile hatred of Jews.
Although if this is you, Hani, I'd say you would fit in nicely on The Tiger King
Hani, thanks for playing anti-Zionist-not-antisemite. Unfortunately, you lose!