Meet Mary Musallam Davis.

A documentary filmmaker and portrait photographer, Mary likes to paint a portrait of Israel as the bad guy.
That's because she hates Jews, as evidenced by her social media posts about us "elite, fake Jews", modern-day Nazis, the Rothschilds, and Zionist-controlled media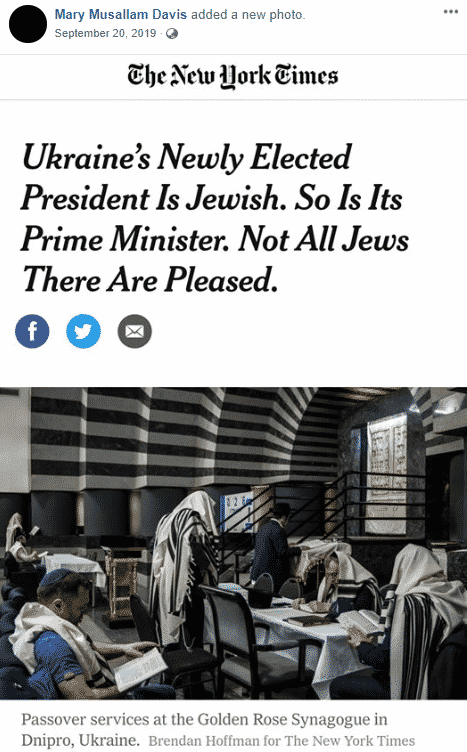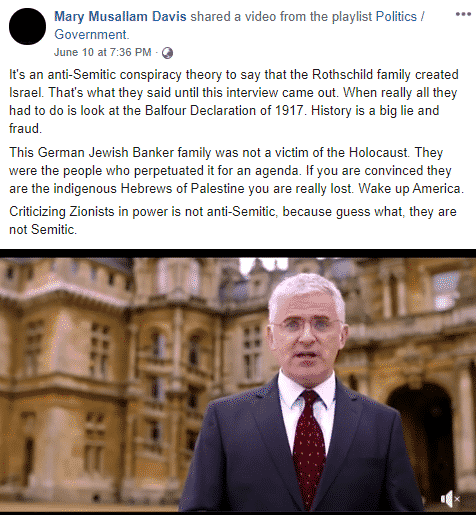 I don't know about you, but with this level of hatred against Jewish people, I would not feel comfortable employing her services.
Mary,
thanks for playing anti-Zionist-Not-Antisemite. Unfortunately, you lose!
Please help ensure Israellycool can keep going,
by donating one time or monthly