Anti-Israel Facebook page Palestinian Revolutionary United Front posted this photo, claiming "a picture is worth a thousand words."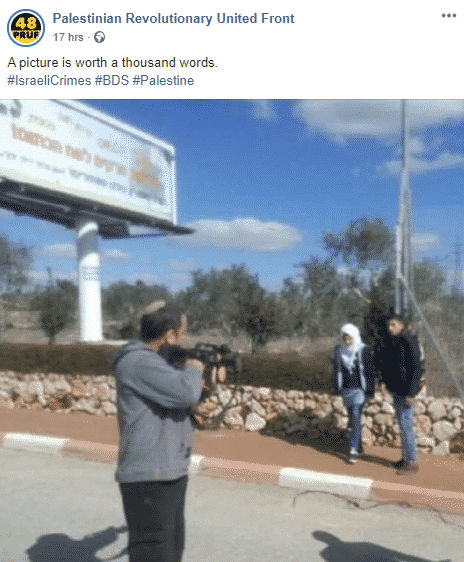 Except in this case, it really isn't.
This photo does not show a Jewish Israeli pointing his gun at two innocent palestinians for shits'n'giggles or, G-d forbid, to murder them in cold blood.
It shows a Jewish man from the Israeli town of Karnei Shomron pointing his gun at two palestinians trying to enter armed with knives – and not for Master Chef auditions.
The two were not shot but rather apprehended and handed over to security forces for questioning.
Let's go over to the footage.
They are shouting at the terrorists to drop the knives.
You can bet Rena Salomon of the Palestinian Revolutionary United Front knew exactly what this photo was actually showing. She just also happens to know that her followers will accept the lies she disseminates at face value and help her spread them like wildfire.