Hater Who Boasted He Snatched Jew's Kippah To Wipe His Ass With It Works Next to Chabad Jewish Center
Meet Yazied Assad, an vile ding-dong on Tik Tok (hat tip: Sam)
He is an asswipe alright.
He also seems to work for Brooklyn's HomeSlice Pizzeria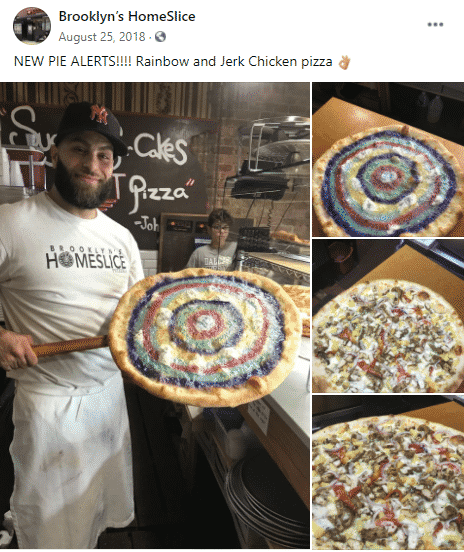 And here's the really disturbing part. It is located next to a Chabad Jewish Center.
Brooklyn's HomeSlice Pizzeria seems to be owned by brother Faried Assad.
This seems to be Faried, second from left in the below photo taken from the pizzeria's website
Faried seems to have had good relations with the Jewish community, who have supported his businesses over the years, so I suggest you alert him to his employee's hateful conduct, rather than promoting a boycott of his business or anything of the kind.
Update: Yazied compares Zionists (at least 90% of Jews) to ISIS and the KKK
I fear he may pose a danger to the Jewish community.
Update: Faried has condemned his "idiot" brother, who he says has not worked there for a long time.