Ohio Lawyer Richard Houck Loves Hitler and is Sorry He Lost the War
Meet Richard Houck.
A Tweeter who goes by the handle @heywildrich, Houk uses the platform to spread his hatred and contempt for the Jewish people.
Houk hates us so much, so it's not surprising he would love Hitler.
Not as much as he loves himself though.
If this wasn't all disturbing enough, Houk is a licensed lawyer.
Maybe he and Farhad can get together and take some notes on genocide and antisemitism.
He certainly seems to have plans – it's a shame we can't really discern them because those he was conversing with either had their accounts suspended or limit their tweet visibility.
Speaking of which, when I went to his Twitter page, this is what I saw: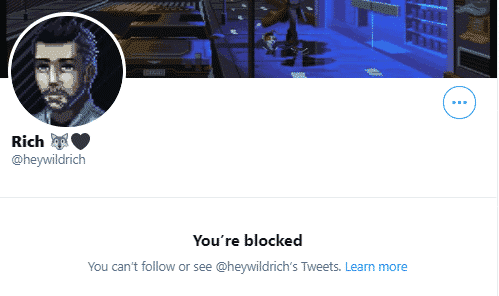 I do not believe we have ever interacted, so I am guessing he's heard of my antisemite-slaying ways and did not want to feature on Israellycool.
Fat lot of good that did you, Rich.
As my friends at Stop Antisemitism point out, complaints with the Ohio State Bar Association can be filed at this link.