Linda Sarsour is a Coward…By Her Own Logic
There are a few certainties in life. As you know, death and taxes are the main ones, but I would also include Linda Sarsour showing herself to be a huge hypocrite.
In the latest example of this, this is how she responded to Israel-haters IfNotNow, after they vilified Adam Milstein, a wonderful Israel advocate and philanthropist who correctly called them out as the "As a Jew" useful idiots they really are.
Funny she should say that.
Sarsour has had me blocked for a long time; I believe it might be after this tweet:
Using her own logic, she is a coward.
Meanwhile, she has retweeted another as-a-Jew useful idiot's antisemitic tweet referring to the all powerful "Israel lobby" getting non-Jews to "sell out"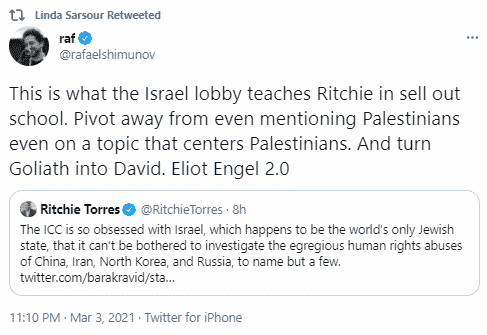 But of course she is not an antisemite. She can't be. She is not a right-wing, White supremacist.