Imran Khan's Conflation of Blasphemy With Holocaust Denial Backfires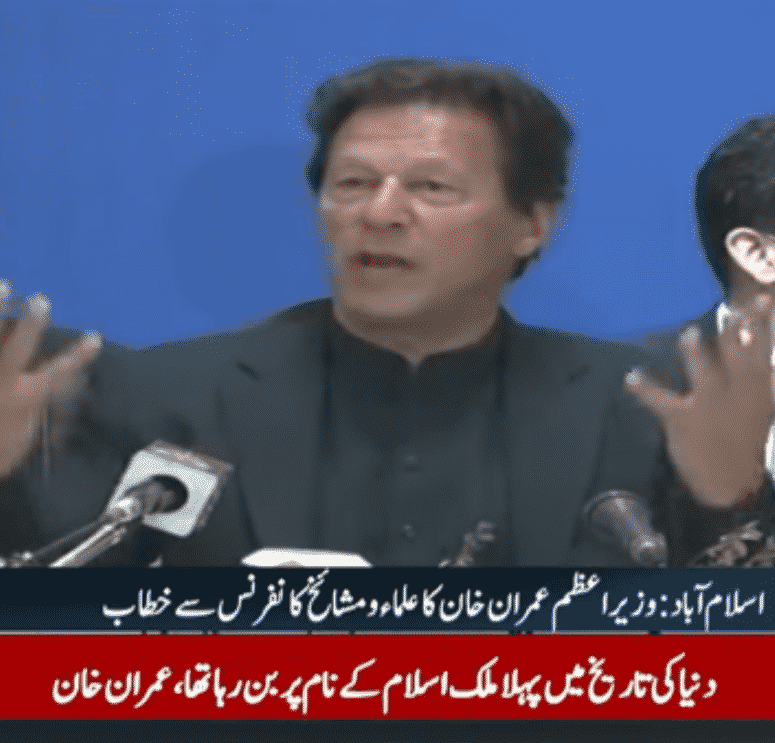 Previously, I have written about Pakistani PM Imran Khan's calls for European states to enact blasphemy laws to protect the feelings of Muslims on the absurd grounds that Holocaust denial laws were enacted to pander to Jewish sentiments. The reasoning is flawed not least because countries like France have amended existing Holocaust denial laws to criminalize the denial of other crimes against humanity such as the 1915 Armenian genocide by the Ottoman Empire.
Now it seems that PM Khan's words are coming back to bite him.  In response to his belligerent rhetoric against France in recent months, and the increasing persecution of minorities who fall victim to Pakistan's blasphemy laws, the EU has adopted a resolution calling for a review of Pakistan's eligibility of the General Scheme of Preferences Plus (GSP+) status.
The resolution sets a number of conditions the country must meet in order to continue to qualify for the GSP+ privileges, one of which is to decriminalise blasphemy.  Pakistan's blasphemy laws, which carry the death penalty, are often used to settle personal scores or deployed as a means to appropriate property from Christian, Hindu or Ahmadi minorities.
Charlie Weimers MEP, who helped co-author the resolution, asserted:
"Pakistan's Prime Minister Imran Khan, rather than defend his citizens' human rights against false accusers, or reform its barbaric blasphemy laws, equated denial of the Holocaust and genocide to criticism of Islam's Prophet. Mr President, Prime Minister Khan has crossed a rubicon…withdraw Pakistan's GSP+ status now!"
The GSP+ is the EU's flagship trading initiative which extends preferential and enhanced trade advantages to a number of developing countries committed to upholding the highest human rights records.
The resolution was adopted unanimously with 681 Member of European Parliaments (MEPs) voting in favour and 3 voting against it.
Expressing his satisfaction at the outcome of the result, Charlie Weimers MEP tweeted:
https://twitter.com/weimers/status/1387777388218626056
Ironically, PM Imran Khan had bragged that his proposal of a united front of Muslim-majority countries using trade boycotts could force Western governments to criminalise insulting the Prophet Mohammed.
The EU resolution caught Khan off-guard and he has rejected the EU's demand to outlaw blasphemy laws, requesting instead that the bloc reconsider. However, Pakistan's business community has expressed deep concerns at the potential ramifications of the move. The EU is a major trade partner of Pakistan. Since receiving GSP+ status in 2014, exports to the EU rose to over 40%, prior to which the total amount was only 22% of the country's total trade.
It seems that Imran Khan's plans to misuse Europe's Holocaust denial laws have backfired in a spectacular way!