Another Arrested Palestinian Arab Fakes an Injury
It seems Al Jazeera journalist Givara Budeiri isn't the only palestinian Arab arrested at Sheikh Jarrah who faked an injury.
Ammar Ghorab, a resident of East Jerusalem, was also arrested and released. At the time of his release, he seemed fine.
https://www.facebook.com/143278872384071/videos/318234996459534
The English translation to the Arabic post suggested he was beaten, yet only mentioned pain in his foot.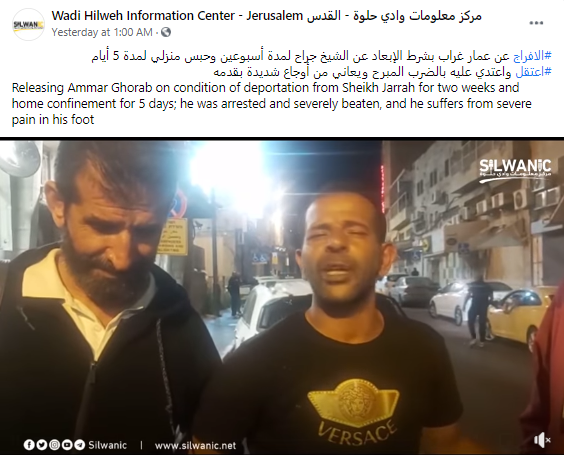 In the video itself, he seems to be moving freely.
But you know how sore feet can be a real pain in the neck; later the same day:
The truth really seems to be taking a beating.
Hat tip: Uri