"Comedian" Amer Zahr's Latest Antisemitic Libel
As I posted a few days ago, antisemitic "comedian" Amer Zahr was recently in Israel, having travelled on his Israeli passport, despite claiming to not recognize Israel.
Before leaving, Zahr claimed – among other things – that the sticker placed on his (Israeli) passport discriminates against non-Jews as a "security threat":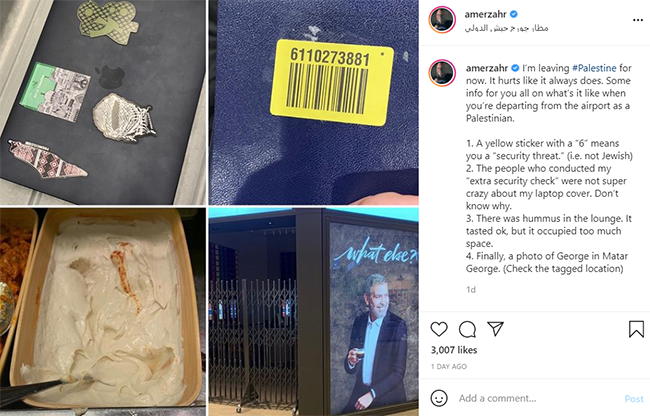 He then "clarified" what he meant after receiving some backlash:
Leaving aside the fact I believe he probably is a security threat, these are grotesque lies, designed to inflame passions against the Jewish people.
A number of Arabs responded by showing the stickers placed on their passports, which were neither yellow nor started with a '6':
A friend of mine tells me that his friend used to be a manager in airport security. They change the meaning of the codes all the time, and there's no way to find a pattern there.
But none of this matters to Zahr. Like other antisemites and Israel-haters, his goal is to damage us. The fact he is later shown to be lying does not concern him;  the damage has already been done.