Why Recapture of Escaped Palestinian Arab Terrorists is a Humiliating Blow For The Haters
Great news to come back to after Shabbat – and on this otherwise somber day of September 11 – with the recapture of 4 of the 6 dangerous terrorists who had escaped from Gilboa prison.
Besides being a huge relief for Israel, their capture represents an utter humiliation for the terrorists and their supporters, who really enjoyed gloating about their escape.
So much so, the propagandists have even taken to photoshopping smiles on the terrorists' forlorn pie holes in the recapture photographs.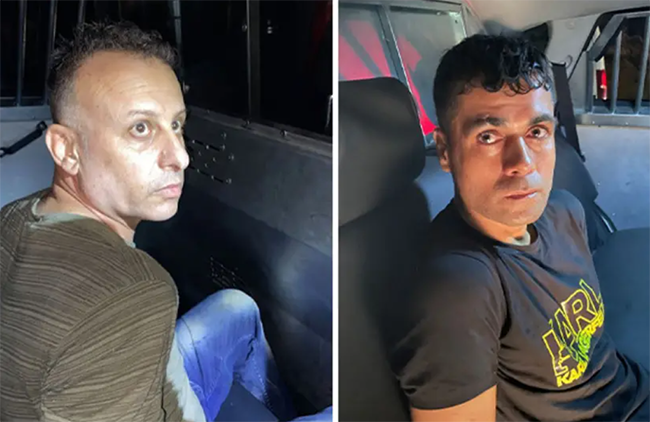 But the real humiliation extends beyond just their recapture. It is in how they were captured.
In both cases, Arab Israelis who encountered the fugitives reported them to authorities, aiding in their capture. Police sources told Walla news that dozens of Arabs phoned in reports in recent days.
The willingness of our Arab citizens to help Israeli authorities capture these terrorists is a huge defeat for those who claim Arab-Israelis are palestinian Arabs, that Israel is an "apartheid" state, and who would otherwise undermine our relations with our Arab citizens.