Anti-Israel Propaganda Embraces the Spoon
Anti-Israel propagandists have found a new symbol.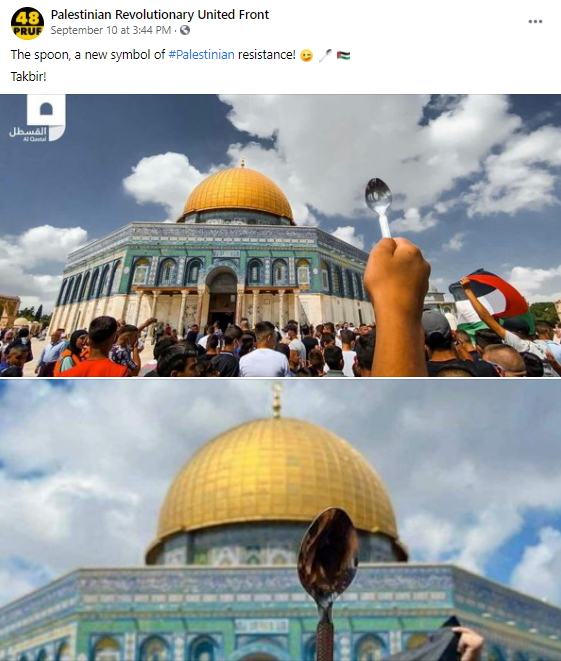 So much for the knife…
Why a spoon? It is based on the claim that the terrorists who escaped from Gilboa prison used a spoon to tunnel out, a claim that has been echoed by the worst scum and villainy.
Of course, the claim is complete BS.
The spoon is not the tool used by the prisoners to dig out the tunnel. The image was published in an article by the Palestinian Al-Hadath newspaper for illustrative purposes. The article's headline reads, "Where did the soil of Gilboa go?" questioning how the prisoners hid the soil which was dug up to create the tunnel. 

The newspaper's photographer had taken it and designed it as an illustration. As can be seen, this was also confirmed by the newspaper's editor-in-chief, Rola Sarhan, to Misbar. 

Furthermore, the Israeli authorities have not yet announced the method and tools used in digging the tunnel through which the prisoners escaped
So forget the spoon. Here is a better symbol for the palestinian Arab cause:
Because you need one of these to wade through all the BS.